Products and Services
Railway Signaling Solutions

Railway Signaling Solutions
Level Crossing Control Equipment
This equipment protects pedestrians and vehicles passing through a level crossing from collisions with trains. Accidents at level crossings account for a significant number of railway accidents, and these accidents, if they occur, have a serious impact. We supply various level crossing protection equipment for the safe and stable operations of trains.
Level Crossing Barriers
These machines prevent passage across the railway tracks from the time that the train is approaching until it has passed. We offer a range of models depending on the width of the area to be blocked and the installation environment.
WS-Type Level Crossing Barriers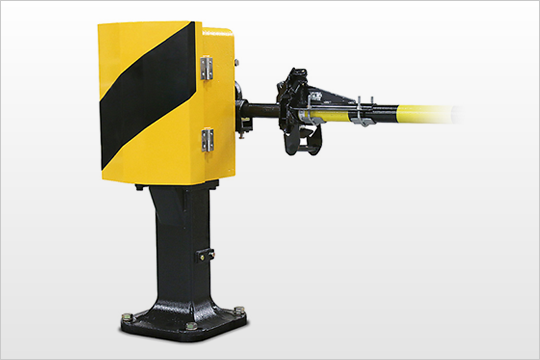 Level Crossing Obstruction Detector
Detects an obstruction on the level crossing while the warning is in operation and activates the Obstruction Warning Device for Level Crossing to prevent a collision with the train.
HB-Type Level Crossing Obstruction Detector
Laser Sensor Level Crossing Obstruction Detector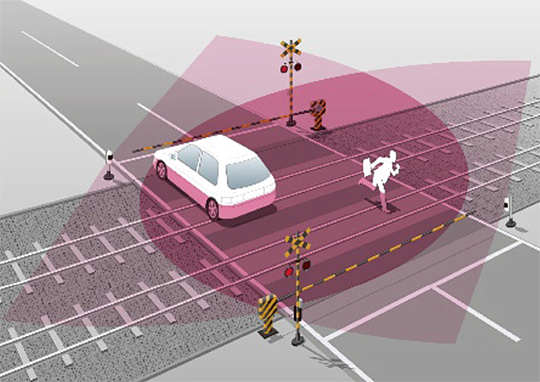 Level Crossing Warning Device
This device alternately flashes two red lights and sounds an alarm to alert passersby of the approach and passing of a train.