CSR
Measures to Protect the Quality and Environment

①Measures to Protect the Quality
As part of our quality improvement activities, Kyosan's current Power Electronics Division acquired ISO 9001 certification in April 1995. After passing through several stages, Kyosan Electric Manufacturing, as a whole, acquired certification in May 1999. We have strived to combine production improvement with our activities and utilize ISO 9001 by developing the Kyosan QMS quality management system that integrates ISO 9001 requirements into our operations. In doing so, we aim to enhance the overall effectiveness of our operations and contribute to the sustainable development of the company
As one of our specific initiatives, we have conducted ISO 9001:2015 education for key levels of personnel since FY2015 to deepen their understanding of the standard and reaffirm their awareness of its importance. In this regard, we re-checked our quality management system and underwent a transition audit for ISO 9001:2015 in December 2017, and retained our certification.
Furthermore, in order to effectively maintain the Kyosan's quality management system, we are conducting training for internal auditors in accordance with ISO 9001:2015, and have set a goal of always maintaining roughly 100 employees trained as auditors (more than one in 10 of all company employees). The number of internal audits was reduced to once per year from the previous two, and more time was allocated for each audit. In this manner, we are moving ahead with reforms to further enhance the content of audits.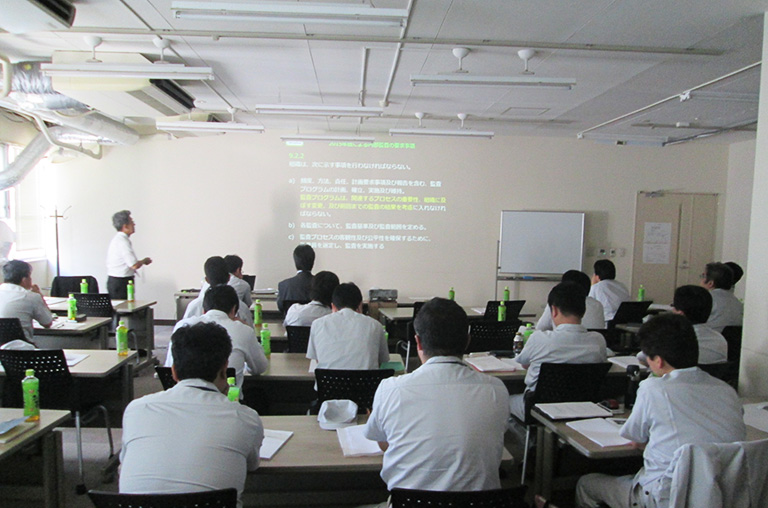 Level-specific ISO education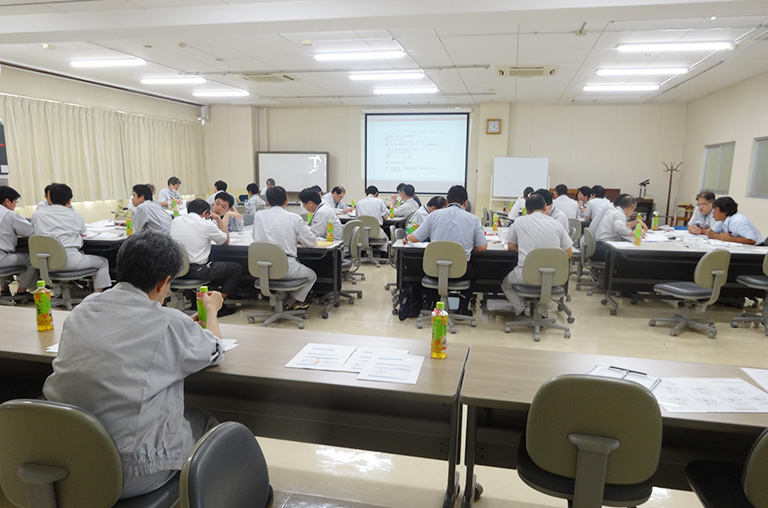 ISO 9001:2015 skill development education for ISO internal auditors
②Measures to Protect the Quality and Environment
We acquired the environmental management system standard ISO 14001: 2015 and are actively promoting environmental conservation activities and their continuous improvement.
Here, we introduce our approach to environmental conservation aimed at the realization of a people-friendly and global-friendly society.
Global environment-friendly transportation
By using rail freight transportation that has low CO2 emissions and is global environment-friendly for a certain amount of our product shipments, we are able to acquire Eco Rail Mark certification for products based on our contribution to reducing the environmental burden.
We acquired this certification in 2012 for our MCG-type level crossing barrier.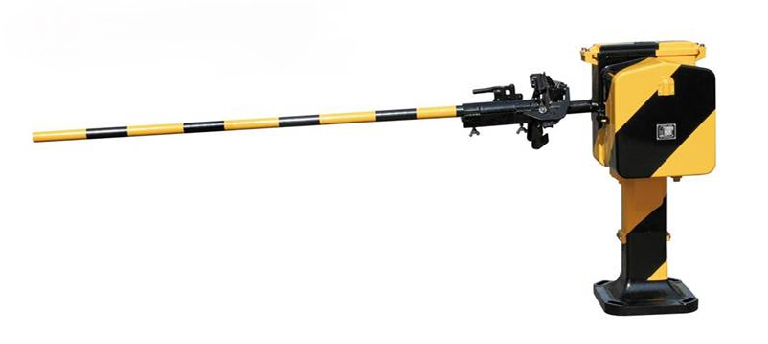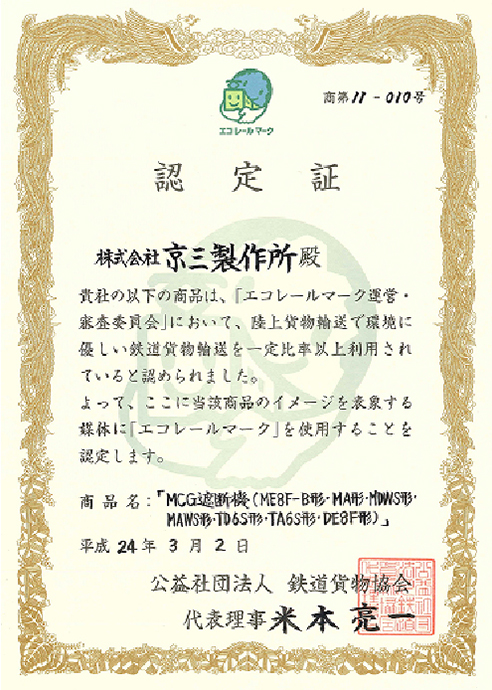 Environmentally-friendly packaging
1.Utilization of recycled wooden frames
With the cooperation of our customers and consolidators, we are promoting efforts to use reusable recycled wooden frames as packaging materials for point machines and level crossing barriers as an effective use of the timber.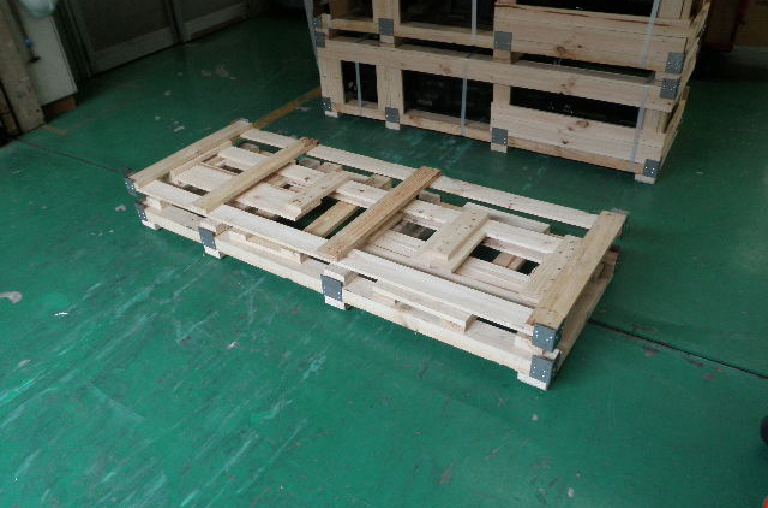 2.Optimal packaging research
As well as undertaking optimum packaging design for the packaging of mass-produced products and reducing the use of cushioning materials, we are making it possible to reuse packaging materials as recycled materials by assembling them without the use of adhesives.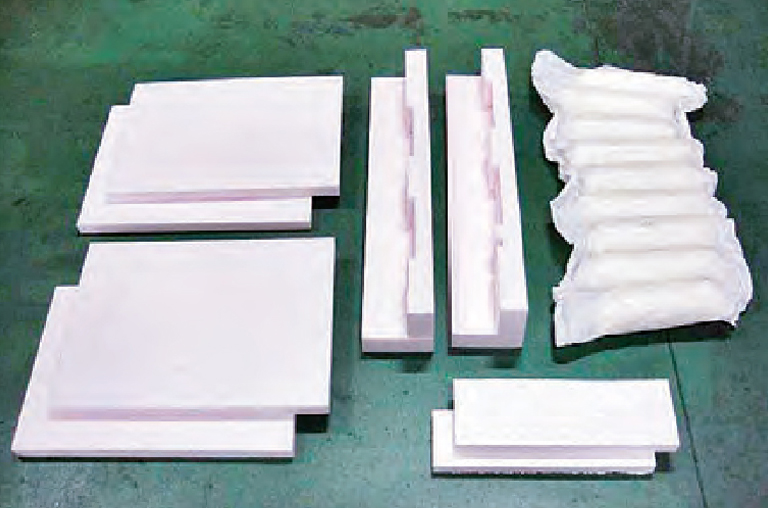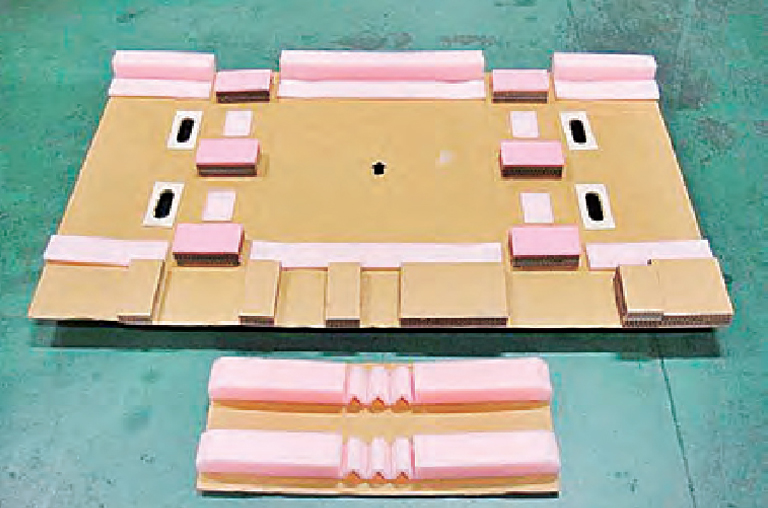 Environmental awareness at the Tsurumi head office
At the head office and factory, we are saving energy through measures such as greening the rooftop, installing solar panels equipped with storage batteries, improving the heat insulation of the exterior walls, and undertaking heat shield treatment of the window glass.
In the administrative building refurbished in 2016, we are reducing our electric power consumption by installing only LED lights and creating light wells to incorporate natural light into the building, while the use of stored rainwater for toilets is also helping save water resources.