CSR
Measures to Protect the Environment

Measures to Protect the Environment
1. Fundamentals
Kyosan Electric Mfg. Co., Ltd. shall contribute to an increasingly comfortable society through the development and manufacture and servicing of in-demand products such as railway signal equipment, road traffic signal equipment and power conversion equipment. Being fully aware of the role of our planet's environment as the basis of social prosperity and advancement and the importance to preserve it for the next generation, we consider harmony with and protection of the environment most important in the conduct of our business activities and operations.
2. Fundamental Policy
Preservation of our environment is positioned as one of management's highest priorities.
Accordingly, we shall obey all laws, ordinances, regulations, treaties and matters we may be called upon to agree to.
Environmental objectives shall be established to the extent technologically and financially feasible, and shall be periodically reviewed.
We shall at all times endeavor to grasp the impact of our company's operations on the environment. We shall constantly endeavor to improve eco-friendly policies and prevent pollution.
We shall, through our business activities, endeavor to protect the environment including biodiversity by promoting the conservation of resources and energy, waste reduction, and the reuse and recycling of materials.
This environmental policy shall be disseminated to all working at or for the company; we shall also request the cooperation of our vendors and customers, and share these policies with the general public.
April 1, 2013
Kyosan Electric Mfg. Co., Ltd.
Approach Case
We acquired the environmental management system standard ISO 14001: 2015 and are actively promoting environmental conservation activities and their continuous improvement.
Here, we introduce our approach to environmental conservation aimed at the realization of a people-friendly and global-friendly society.
Global environment-friendly transportation
By using rail freight transportation that has low CO2 emissions and is global environment-friendly for a certain amount of our product shipments, we are able to acquire Eco Rail Mark certification for products based on our contribution to reducing the environmental burden.
We acquired this certification in 2012 for our MCG-type level crossing barrier.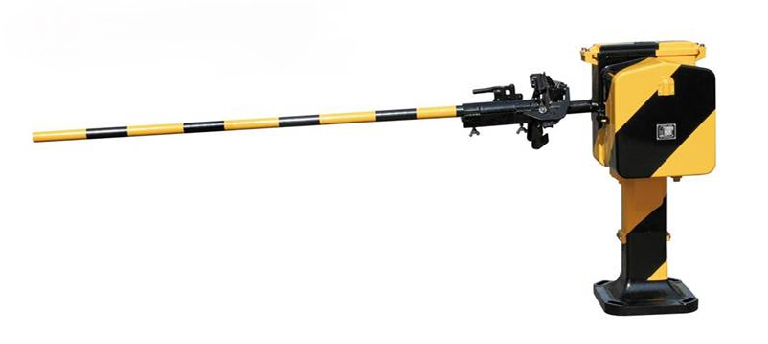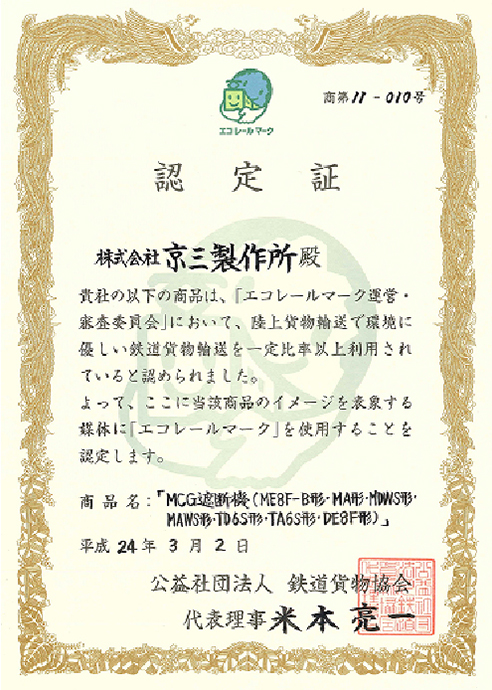 Environmentally-friendly packaging
1.Utilization of recycled wooden frames
With the cooperation of our customers and consolidators, we are promoting efforts to use reusable recycled wooden frames as packaging materials for point machines and level crossing barriers as an effective use of the timber.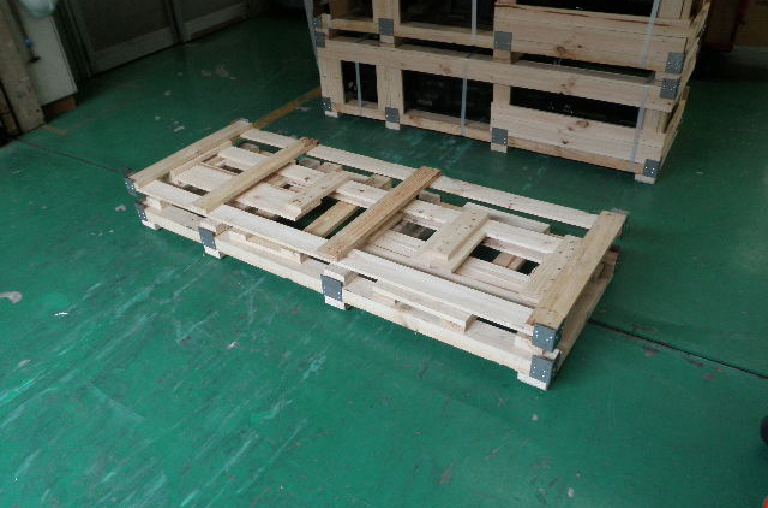 2.Optimal packaging research
As well as undertaking optimum packaging design for the packaging of mass-produced products and reducing the use of cushioning materials, we are making it possible to reuse packaging materials as recycled materials by assembling them without the use of adhesives.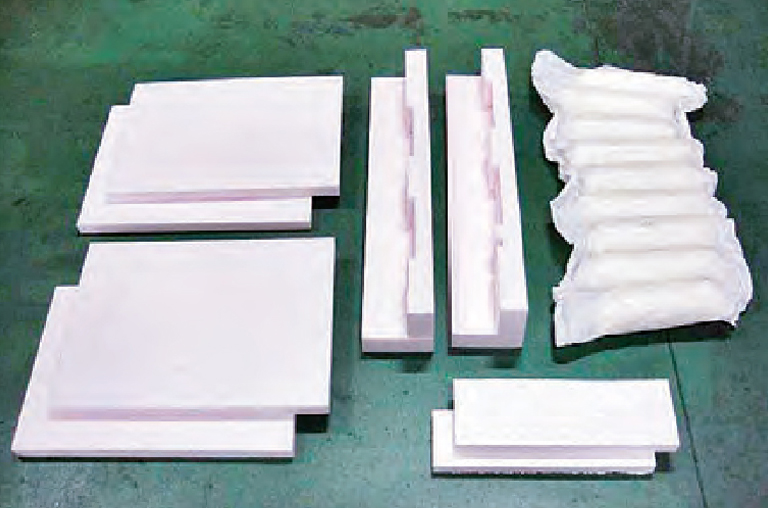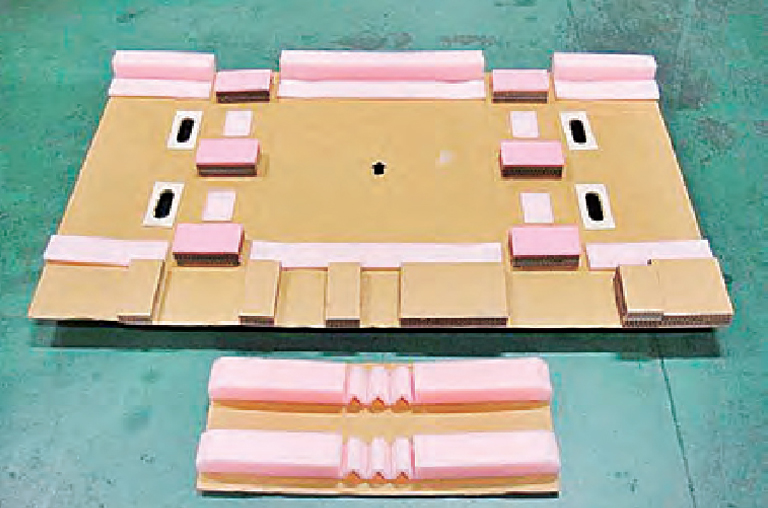 Environmental awareness at the Tsurumi head office
At the head office and factory, we are saving energy through measures such as greening the rooftop, installing solar panels equipped with storage batteries, improving the heat insulation of the exterior walls, and undertaking heat shield treatment of the window glass.
In the administrative building refurbished in 2016, we are reducing our electric power consumption by installing only LED lights and creating light wells to incorporate natural light into the building, while the use of stored rainwater for toilets is also helping save water resources.