Products and Services
Railway Signaling Solutions

Railway Signaling Solutions
Railway-related Equipment
We supply a wide range of products that meet customer needs, including highly reliable signal relays used for signaling systems supporting the safety of rail transportation, and education and training facilities for operation and maintenance work.
Signal Relays
Signal relays, which have long been used for the control of signaling systems, continue to play an important role to ensure safety even today when the systems have been computerized. Unlike general relays, they are characterized by a high degree of reliability and their "fail-safe" design which ensures negligible risk operations even during times of failure.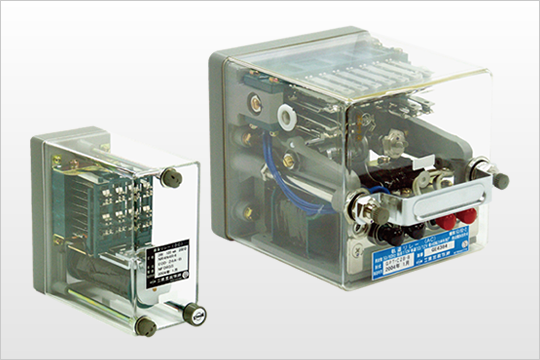 Digital Time Element Relay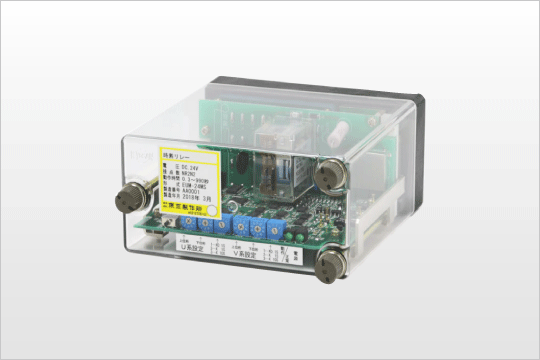 Information Transmission Device
Installed in specific places, this device transmits digital data between wayside equipment and onboard equipment. It is used mainly for the control of trains and the opening and closing of platform doors.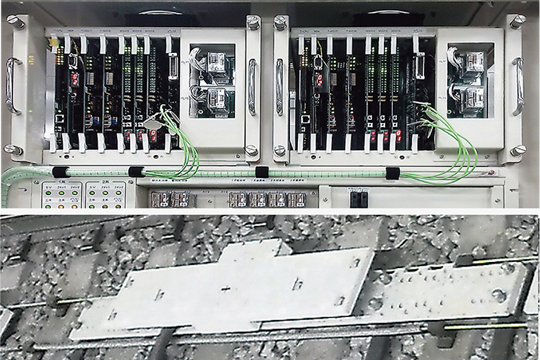 Train Operation Simulator
This simulator makes it possible to reevaluate and gain knowledge about the regulation function of the total traffic control system and the appropriate operational method for the manual route setting function by reproducing past circumstances in which train timetables were disrupted by traffic failures or other causes.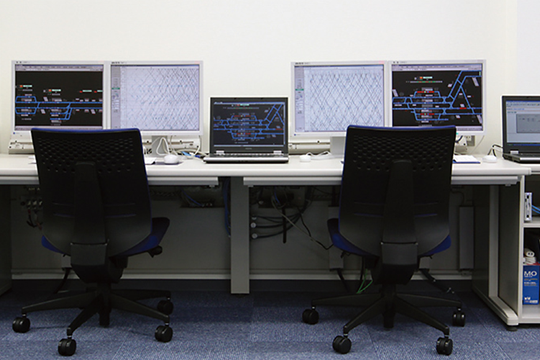 Education and Training System
A training platform linking a model railway with signaling equipment. This system enables traffic controllers, train drivers, station staff and maintenance staff to deepen their understanding and mutual cooperation with regard to signaling.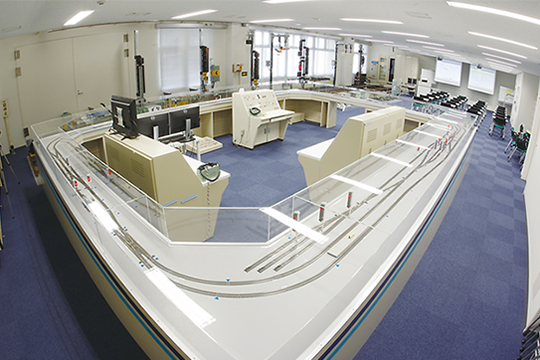 Deer Level Crossing System
This system prevents collisions between deer and trains by emitting ultrasonic waves that repel deer in the deer paths to discourage them from crossing when a train is passing. This concept of "creating a mechanism allowing deer to coexist with safe and stable railway transportation" was recognized and awarded the Good Design Award 2017.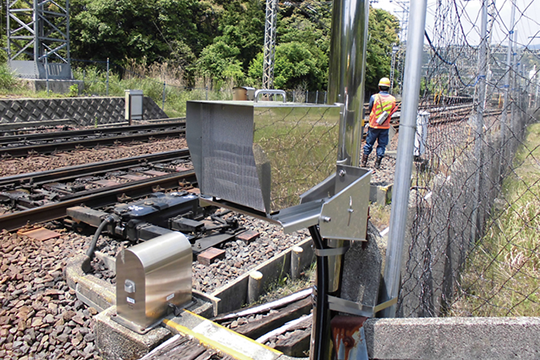 Train Operator Status Recorder
Installed in vehicles, this records basic information about the trip (speed, time, position), the operational status of the driver, and the operating status of the main equipment involved in the operation of the train, and uses this information to determine the train operation status in the event of any irregularity.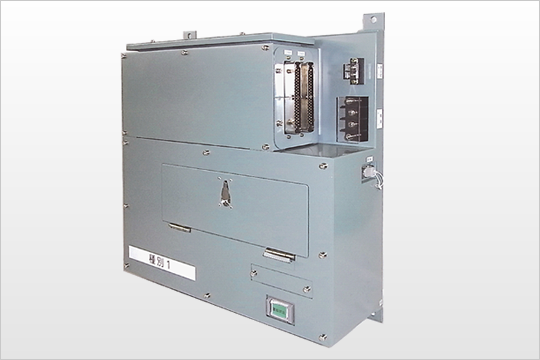 Test Equipment
We supply test equipment for modifications and inspections for the purpose of maintaining the functions of signaling systems.