Products and Services
Power Conversion Solutions

Power Conversion Solutions
Digitally Controlled DC Converter
This is a DC power supply used in the manufacturing process of products such as semiconductor manufacturing equipment, flat panel displays and solar panels. It is also compatible with arcless reactive sputter.
HPK Series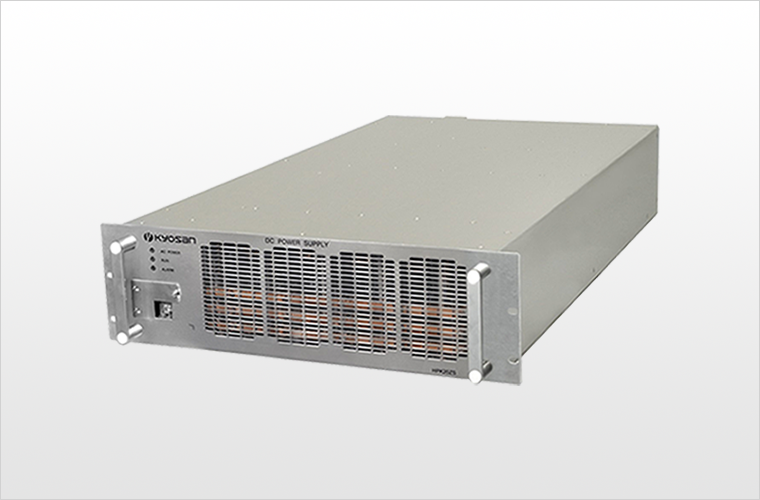 The CPU-based numerical control and communications functions provide ease of operation.
The converter enables the supply of normal rated power over a wide range of DC voltages, and is ideally suited to the high-speed arc isolation function indispensable for deposition of optical film (SiO2, TiOx), wear-resistant film (SiOx, Al2O3) and indium tin oxide (ITO) film.
It also accommodates RF system coupling.