To Our Stockholders and Investors
Top Message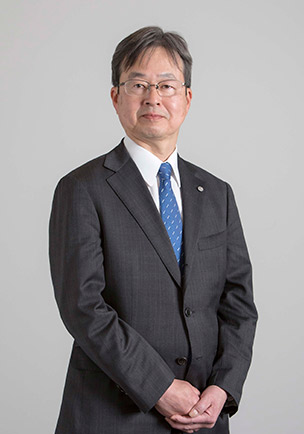 We trust all of our stockholders and investors are doing well and we thank you for your confidence and support.
Since its foundation, Kyosan Electric Manufacturing has expanded its business in the core areas of "Railway Signaling Solutions," "Traffic Management Solutions" and "Power Conversion Solutions," as well as domains such as "Platform Safety Equipment" and "Information Systems," based on the themes of "Safety" and "Reliability."
Since celebrating its 100th anniversary in 2017, we are working to promote Group-wide management to achieve the management objectives set forth in our new corporate vision, "KYOSAN VISION." These are, "perpetual growth of the Kyosan Group," "happiness of all the people who work hand in hand with the Kyosan Group" and "appropriate returns to stakeholders" who have a relationship with the Group.
We also recognize that further strengthening corporate governance is essential for the sustainable growth of the Company and the improvement of our medium- to long-term corporate value. By further developing the roles and responsibilities of the Board of Directors, etc., undertaking appropriate information disclosure and engaging in active dialogue with stockholders, we will strive to establish good relationships with all stakeholders and conduct management that increases our corporate value.
Once again, we thank all of our stockholders and investors for your continued support in the future.