Products and Services
Traffic Management Solutions

Traffic Management Solutions
Other Devices
Private-sector Equipment Fully Utilizing Know-how in Traffic Management Solutions
These systems may be used on non-public roads not bound by the specifications of the National Police Agency.
They support vulnerable road users in various places such as car parks and shopping malls.
Pedestrian Signal Units with Built-in Self-contained Controllers
These space-saving devices can be installed even in areas without pillars to provide audio support to pedestrians.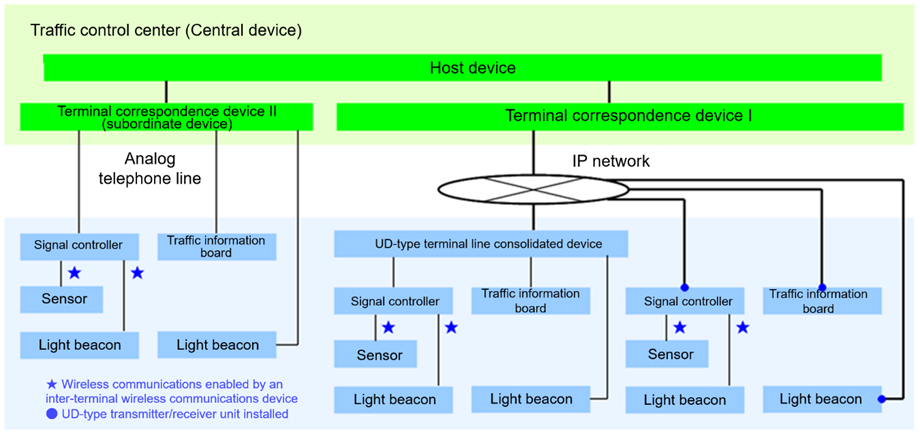 Omoiyari (Thoughtfulness)
This device provides warnings with sound and red lights if a non-disabled person attempts to park in a priority parking space for disabled persons in car parks located at train stations, service areas or shopping malls.