Company Information
Top Message

Create for the Future
Continuously ensuring safety and peace of mind for the future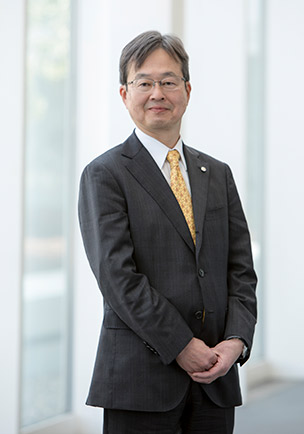 Since its foundation in 1917, Kyosan Electric Manufacturing has succeeded in development and manufacturing of various equipment including Japan's first domestically-manufactured electromechanical interlocking, road traffic signal equipment and cuprous oxide rectifier. Based on "Safety" and "Reliability," we strove as a leading manufacturer of signal systems to expand our business in the core areas of "Railway Signaling Solutions," "Traffic Management Solutions" and "Power Conversion Solutions," as well as new domains such as "Platform Safety Equipment" and "Information Systems" that we operate today.
We have set forth "First and Foremost in Reliability – KYOSAN" as our envisioned corporate image, and are committed to becoming "a leading company that provides safety and peace of mind" and "a global corporation that respects the cultures of all countries" and to implementing "effective corporate governance."
Carrying on "Kyosan DNA" which produced many of Japan's and the world's firsts, we will pursue "Safety" and "Reliability" in a people-friendly and environmentally-friendly manner drawing on our advanced technologies and high quality assurance. We will contribute both domestically and globally to the attainment of safety and stability in traffic and lifelines as well as efficient and stable operations of production facilities.
We look forward to your continued support and guidance.