Company Information
Top Message

Create for the Future
Continuously ensuring safety and peace of mind for the future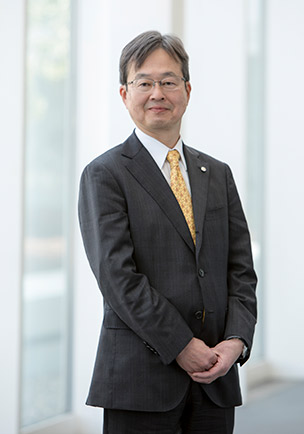 Since its foundation in 1917, Kyosan Electric Manufacturing has succeeded in development and manufacturing of various equipment including Japan's first domestically-manufactured electromechanical interlocking, road traffic signal equipment and cuprous oxide rectifier. Based on "Safety" and "Reliability," we strove as a leading manufacturer of signal systems to expand our business in the core areas of "Railway Signaling Solutions," "Traffic Management Solutions" and "Power Conversion Solutions," as well as new domains such as "Platform Safety Equipment" and "Information Systems" that we operate today.
In April 2022, we launched our three-year "Medium-Term Management Plan 2025." Through it, we will aim to secure the Kyosan Group's perpetual growth based on a long-term vision. Specifically, we will expand our Signaling Systems and Power Electronics businesses while moving into new business domains, and we will build a stronger symbiotic relationship with society through environmental, social, and governance (ESG) management that stresses sustainability. All Kyosan employees will strive to ensure the success of these endeavors with a spirit of "Speed, Challenge, and Innovation."
We will continue to enhance our corporate value by carrying on the "Kyosan DNA" that has produced numerous firsts for Japan and the world. We are committed to building on our corporate foundation of "safety and reliability" and "global environmental protection" and to bringing about "social development and improved comfort" with advanced technology and high quality. In these ways, we will endeavor to manage our business in ways that are beneficial to our stakeholders.
We look forward to your continued support and guidance.