Sustainability
ESG: Social

Contribution to Society
Development of educational programs at Yokohama Science Frontier High School and affiliated junior high schools
Our company serves as a science and technology advisor to the City of Yokohama's Yokohama Science Frontier High School and affiliated junior high schools. We actively offer lectures and factory tours to students, exhibit at cultural festivals, and develop educational and learning programs for the next generation of students on the role of railway signals and manufacturing, while deepening exchanges with the local community. We also sponsor and provide technical guidance for a 3D printer contest on campus, inspired by the donation of subsonic wind tunnel experimental equipment, fluid analysis simulation software, and 3D printers.
Through these activities, we provide students with opportunities to considery their future in terms of technology and engineering, which are difficult to obtain through school education.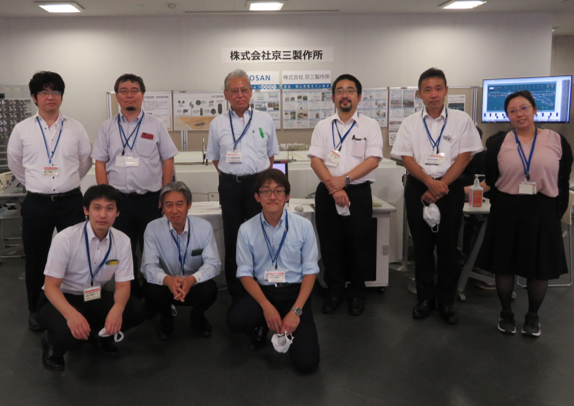 Participation in the Water Source Eco-Project W-eco-p
W-eco -p is an initiative to conserve forests and water sources by promoting the development of a water source forest owned by the City of Yokohama in Doshi Village, Yamanashi Prefecture, in cooperation with the Yokohama Waterworks Bureau and other companies and organizations. Our company has supported the cost of water-source forest development, and has been working since 2020 on a five-year project to develop a total of 15 hectares of water source forests.
When water falls to the ground as rain or snow, the soil in the water-source forest acts as a filter, removing impurities in the water. To ensure delicious and safe water is available, maintaining water-source forests is crucial. As such, we will protect Yokohama's delicious and safe water by continuing to help, conserve water-source forests.
Official website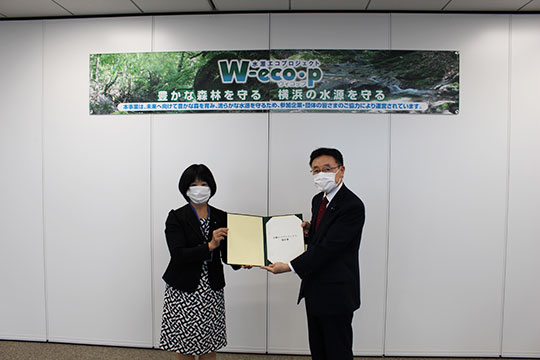 Official Partner of the Yokohama Marathon
Our company has been an official partner of the Yokohama Marathon since 2015.
The Yokohama Marathon is an enjoyable even that a wide range of people can join. Although two consecutive regular events were postponed due to the COVID-19 pandemic, on October 30, 2022, more than 21,000 runners ran along the streets of Yokohama for the first time in three years in the 2022 event. We will continue to support the Yokohama Marathon, as well as promote sports and good health, through volunteer activities and our employees running in the marathon.
Official website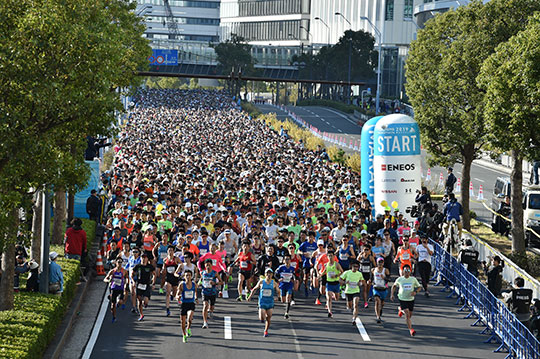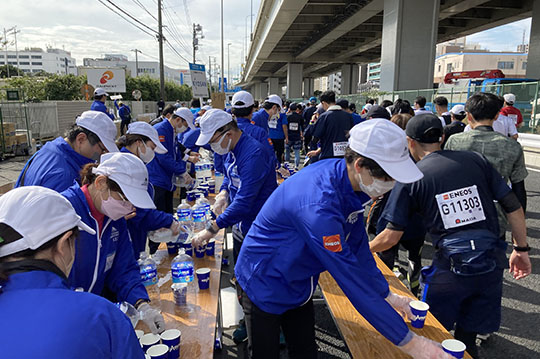 Hamakko-bousai Project
The Hamakko-bousai Project is a co-creation project with the City of Yokohama that aims to help junior high school students learn about disaster prevention in a ways that is easy to understand. This involves distributing disaster prevention materials and goods to municipal junior high schools in Yokohama, and releasing disaster prevention animations on YouTube.
Our company is a co-sponsor of the project and supports local disaster prevention education.
Official website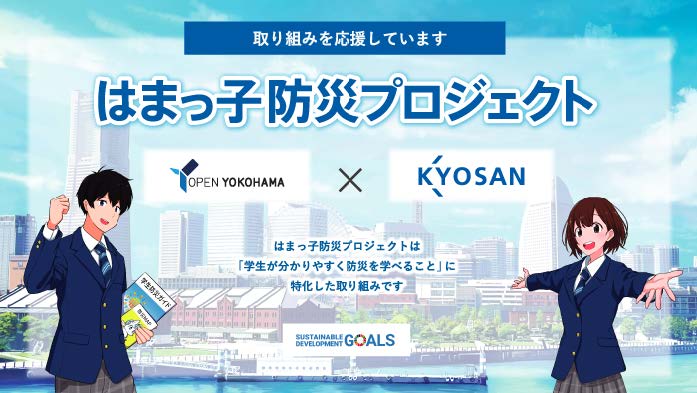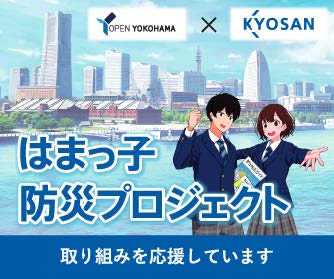 Donation of disaster supplies to food banks
In September 2022, we donated approximately 3,000 meals for disaster supplies to the Food Bank Kanagawa. By operating a food bank system, which distributes food donated by individuals and organizations free of charge to facilities, organizations, and households that need it, Food Bank Kanagawa is an organization dedicated to creating amutual-aid society, reducing food loss, promoting social welfare, and conserving resources and the environment.
Food Bank Kanagawa's initiatives are directly linked to the goals of the SDGs, and our company will continue to cooperate with them.
Official website