Products and Services
Safeguards for Passenger Transfer Area

We supply products to ensure the safety of passengers on platforms in order to achieve the safe use of railways. We continue to develop products with functionality and design features that can be used at an ever increasing number of stations.
Partial-Height Platform Screen Door
Create a safe, secure platform friendly to passengers.
The partial-height platform screen doors are devices that physically block off the platform from the railway tracks, thereby preventing people from falling from the platform onto the tracks, enhancing platform safety.
Kyosan has a track record of delivery of over 11,000 doors of this product after the first product was put in service on railway lines operating in the Tokyo metropolitan area in 2000. To help railways achieve their critical missions of ensuring punctuality, safety and security and make all the platforms barrier-free, Kyosan aims for further innovations with the partial-height platform screen door system.
Lightweight Partial-Height Platform Screen Door System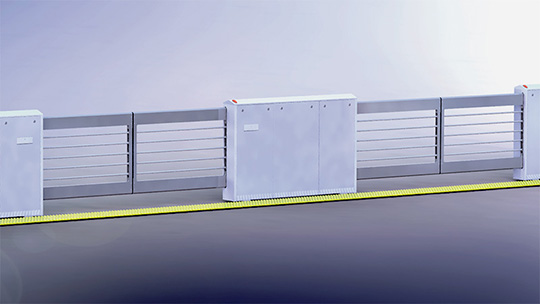 Gap Filler
Reduces the gap between the train and the platform to prevent passengers from falling.

Falling Detection Devices
Detects when a person falls on a track from the platform and prevents secondary accidents.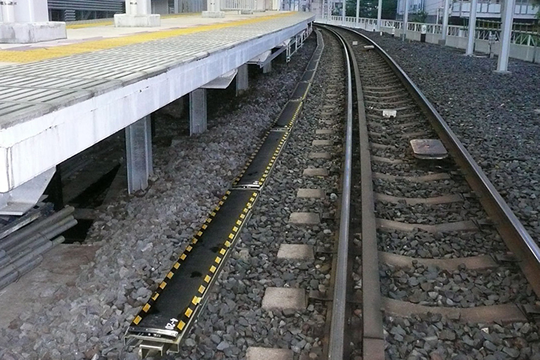 Warning Devices
Steady or flashing lights and sounds, etc. alert passengers to approaching trains and watch their steps as they board and alight trains.
Devices such as Flash Light Strip along the Platform Edge and Lighting Device to Shine the Gap between the Platform Edge and Car Body, both of which alert passengers on the platforms using LED lights, help prevent accidents on platforms in combination with audio alerts.