Products and Services
Traffic Management Solutions

Traffic Management Solutions
Information Displays
Providing the Optimal Information to Drivers
Bright, easy-to-read LEDs provide a variety of information while assuring safe and smooth vehicle and pedestrian traffic flow.
Type 1 Traffic Information Indicator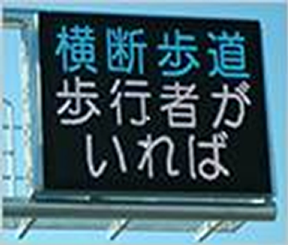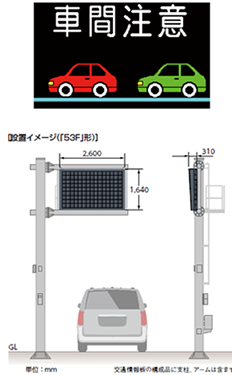 Accident Numbers Display
These displays are set up at police stations and provide information to pedestrians and drivers about the number of traffic accidents that have occurred in the precinct and the resultant number of injuries and deaths to prompt awareness about road traffic safety.
The displays use LEDs, which provide improved visibility and service life compared with conventional displays using a magnetic inversion formula.
Data is preserved for a period of eight hours in the event of a power outage, and can be displayed once power is restored.
Messages and numbers to be displayed can be directly input into the PC designated for this purpose.