Products and Services
Information Systems

Kyosan's information systems provide easy-to-understand information displayed in universal designs in public facilities such as stations, airports and funeral halls, using optimal display devices for the installation location and application.
Passenger Information Display Devices
Display easy-to-understand important information in real time.
Passenger information display devices provide easy-to-understand information to passengers using a combination of information display and audio announcements depending on the installation location, such as stations, airports and bus terminals, and application. The information displays are based on universal designs, and can also provide information on events and nearby facilities.
Railway Passenger Information Systems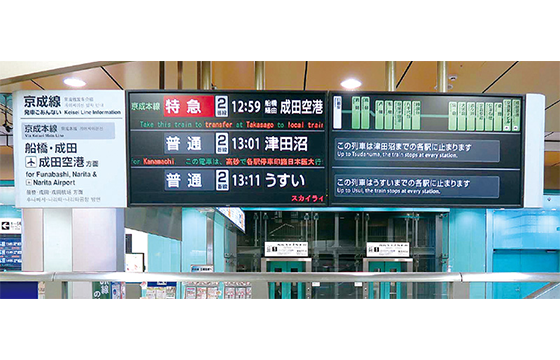 Train Information Display System (TIDS)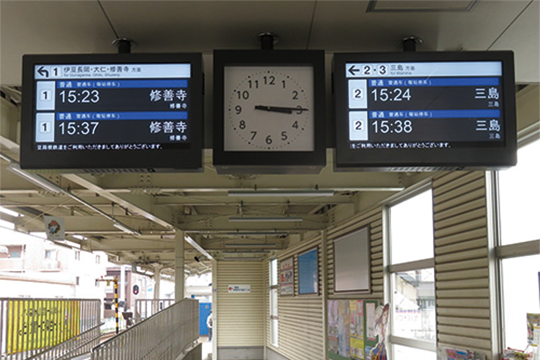 Flight Information Systems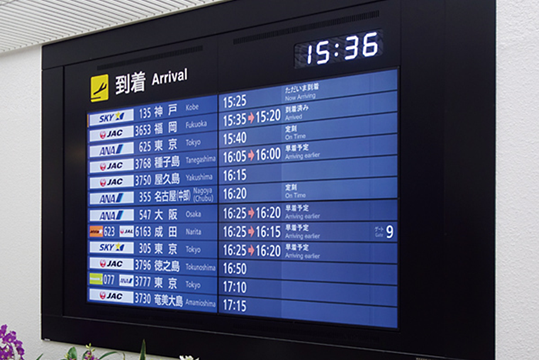 Bus Terminal Information Systems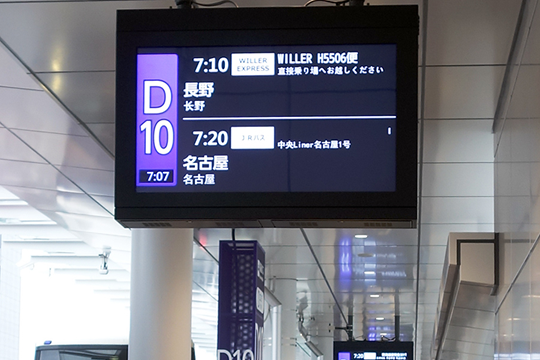 Media Wall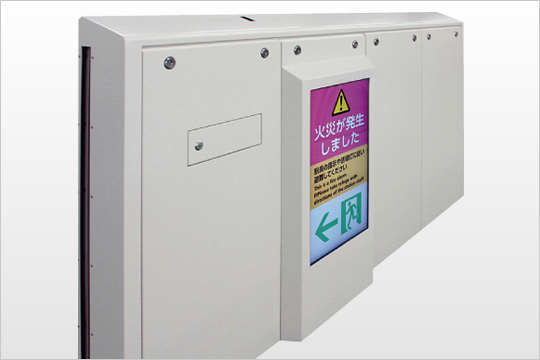 Multilingual Information applying "OMOTENASHI GUIDE"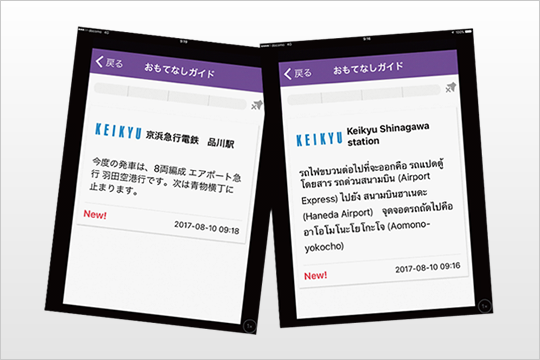 "OMOTENASHI GUIDE" is a registered trademark of Yamaha Corporation.
Double-sided Outdoor Liquid Crystal Displays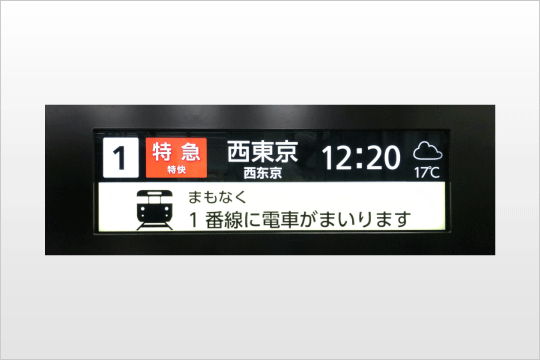 Congestion Status Display by Image Analysis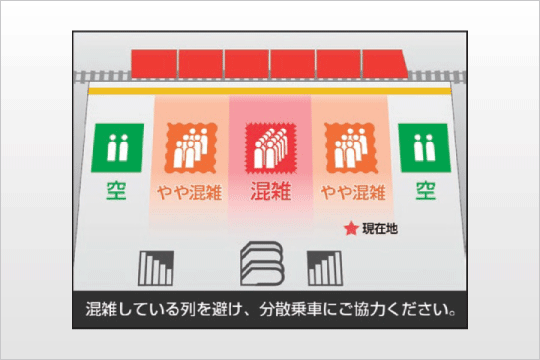 Funeral Hall Display Systems
Automated guidance for mourners in accordance with the progression of the service and assignment of the funeral hall equipment in use.
Funeral Hall Display Systems