Sustainability
Sustainability Management

Basic Sustainability Policy
Based on our corporate philosophy, the Kyosan Group aims to enhance its corporate value and realize a sustainable society by helping to solve social issues under the corporate slogan of "Create for the Future - Continuously ensuring safety and peace of mind for the future."
Sustainability Promotion System
In April 2022, the Kyosan Group established the Corporate Strategy Council, chaired by the president, as a forum for senior management to discuss important management and cross-business issues in order to promote prompt, proper, and fair management.
In recognizing the importance of sustainability activities as a management issue, the Corporate Strategy Council determines materiality and measures for issues, monitors progress, evaluates achievements, and regularly reports to the Board of Directors.
Sustainability Promotion Structure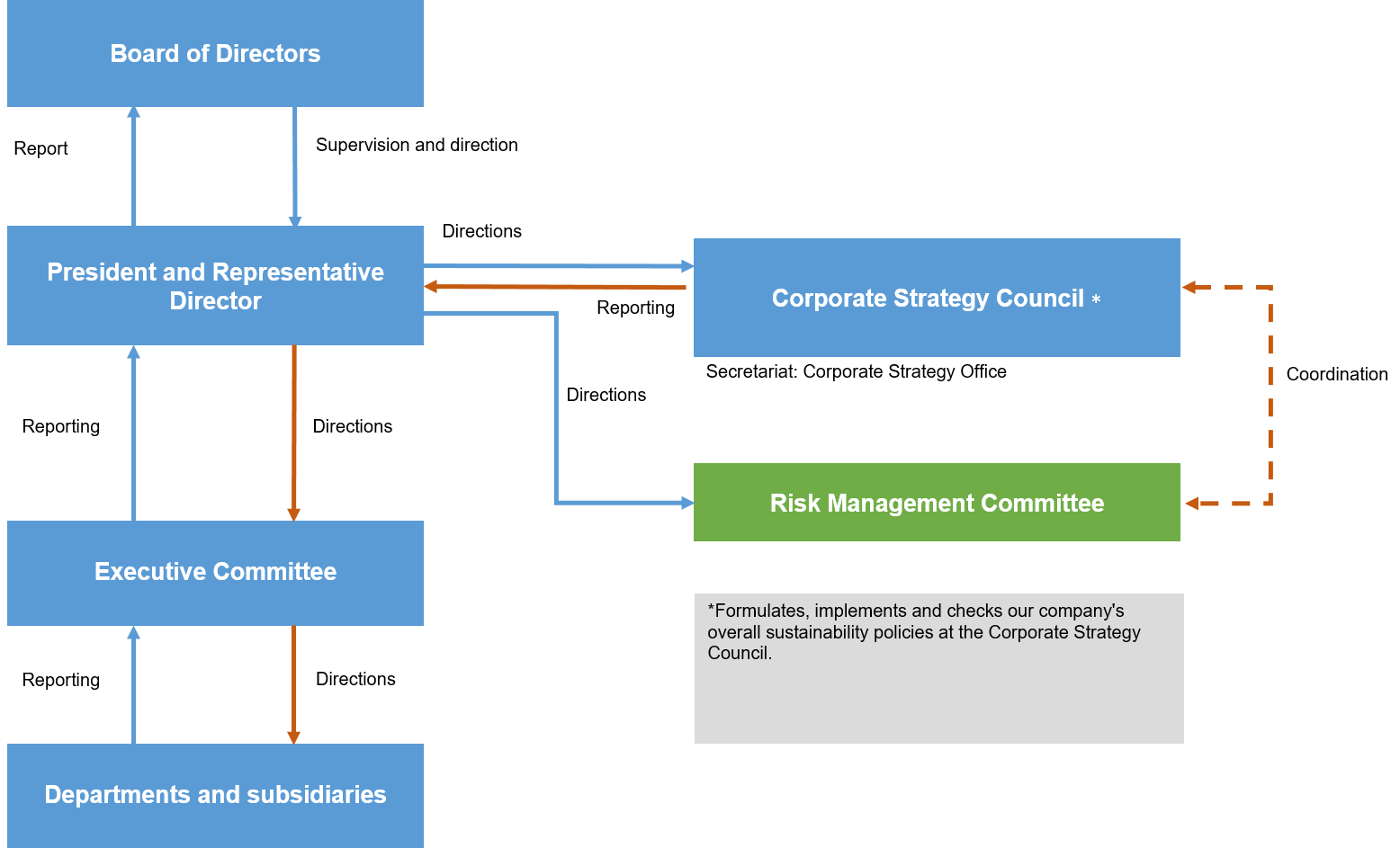 Overview of the Sustainability Conference
Conference
Member
Purpose
Dish
Corporate Strategy
Conference
Directors involved in business execution, business managers, corporate planning and Directors in charge of the Investor Relations Department and Corporate Strategy Office
Discusses policies and directions on company-wide or multi-divisional management issues and makes adjustments, including the allocation of management resources necessary to achieve management plans.
Once a month
Risk Management
Committee
Director in charge of Corporate Planning and IR Department, Chairperson of Individual Risk Committee, Director in charge of Corporate Strategy Office, etc.
Avoidance of management risks and risk management aimed at minimizing the impact on management are conducted by recognizing the significant management risks posed to our group.
Several times a year
Matters discussed at the Corporate Strategy Meetings in 2022
| Timing | Main Number of Minutes |
| --- | --- |
| June 2022 | Establishment of a Basic Policy on Sustainability |
| September 2022 | Consideration of Policy on the Holding of Shares |
| November 2022 | Concept of Diversity Equity and Inclusion, Establishment of Basic Policy on the Business Portfolio |
| December 2022 | Consideration of Human Capital Management |
| March 2023 | Identification of Materiality and establishment of Materiality KPIs |